The Team

Bios

Tebogo Maila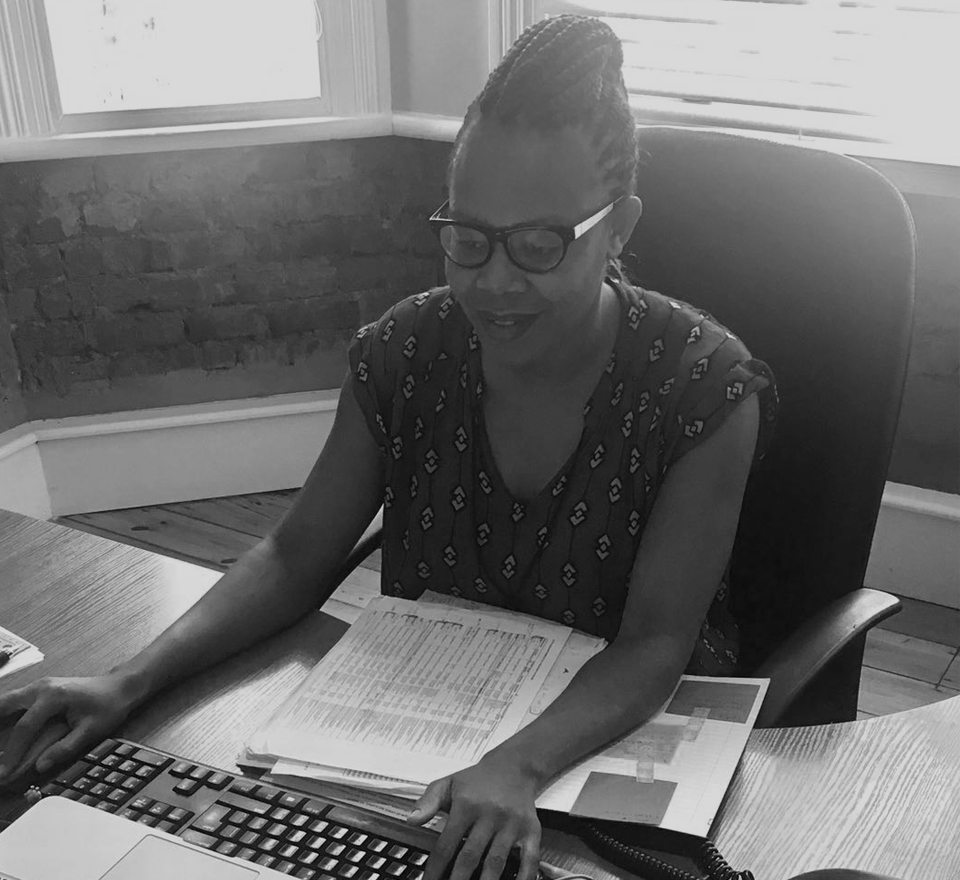 Tebogo is one of South Africa's youngest and dedicated film production executives. She studied Financial Accounting at the University of Johannesburg. Tebogo has been working in the film industry since 2006 and has accomplished moving up the ranks from assistant production accountant to currently heading Out of Africa Entertainment's business affairs department.
She has built solid relationships with key South African stakeholders in the Film Industry. These organisations include; the DTI (Department of Trade and Industry) , the IDC (Industrial Development Corporation) as well as with the NFVF (National Film and Video Foundation). These important relations ensure that the co-production accreditation and rebate application processes are successful. Her experience and skill has enables her to liaise with numerous international production and finance accountants from Canada, England and the USA. Tebogo has acquired a versatile skill set, which has been instrumental in the production and financing of the three critically acclaimed feature films the 'The Bang Bang Club', 'Lucky' and 'Inescapable' which have all been selected to screen at the 2010, 2011 and 2012 Toronto International Film Festival respectively and 'Lucky' screened at the Atlantic Film Festival. Tebogo was the executive producer on a South African feature film entitled 'Fanie Fourie's Lobola'. It has won several international audience awards as well as one South African audience choice award.
Not only has Tebogo had an executive producing role with the above feature films, she also was influential in securing part of the financing of the much anticipated television series entitled 'Madiba'. The series includes well-known stars such as Hollywood superstar, Laurence Fishbourne, and South Africa's own Oscar winning, Terry Peto. The series is expected to air in 2017.
She's a strong leader who always performs well under pressure and is a team player. Her decision to form an all-woman company with Rinaldi and Takatso, demonstrates her ability to be a thought and influential leader within the South African television and film industry.
Rinaldi Hough
After completing her live performance producing undergraduate degree at AFDA (Johannesburg) in 2003, Rinaldi started her career in the film industry as a production assistant for a company that produced corporate videos. She moved onto production coordinating and now is one of the industry's most sought after payroll and post accountants in SA.
Rinaldi has worked with some of the best commercial and film production houses in the country.
In 2006 and 2007 she worked at Two Oceans Productions (known for commercials) as a freelance production secretary and later on as a payroll accountant. From 2007 onwards she has worked for all three of the top television and film production service companies in South Africa; namely, FilmAfrika World Wide, Out of Africa Entertainment and Moonlighting Films working in their payroll and post production accounting departments.
Rinaldi is a dedicated and loyal person who is a meticulous problem solver. Her 13 years of working experience in different fields within the television and film industry makes her a perfect co-owner of QSAPPE (Pty) Ltd.